LINDSEY HOUSE
BOARDING KENNELS
Licenced by East Lindsey Council
LICENCE No: AWL0027

DEFRA REGISTERED

KENNEL CLUB INSPECTED & APPROVED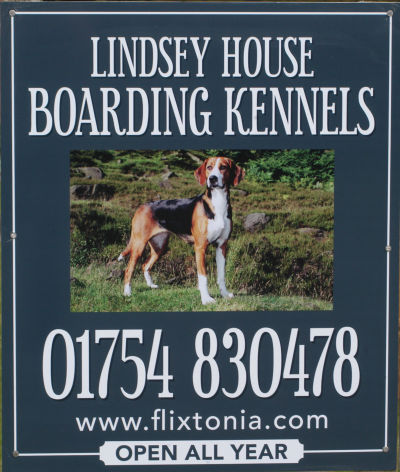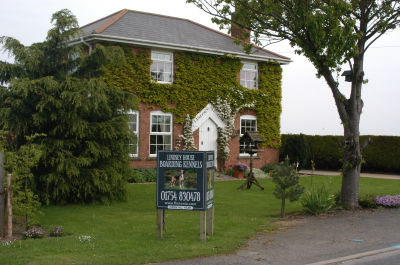 About us: We are a small family run kennels, offering Short Stay, Weekly and Long-Term Boarding, as well as 'DOGGY DAY CARE' for those who need care for their dog(s) for a single day, or overnight.Because we are a small kennels we are able to offer your dog(s) the personal one-to one care they have at home. With over 60 years combined experience in canine care, dog breeding and kennel management, we pride ourselves in our expertise and caring nature. Licenced with East Lindsey Council, and Defra Registered, we offer friendly expert care for all size dogs.

All our kennels are heated and have outside runs, as well as luxury inside accommodation.Our premises are covered by the latest, state of the art, C.C.T.V security camera system, ensuring the security of your dog(s). In addition our new high security fencing encircles the whole of our premises, giving the highest standard of protection.

We take care of your dog(s) as we do our own!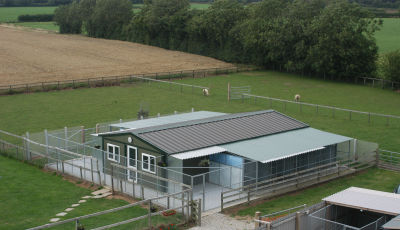 GENERAL INFORMATION

MEDICATION
Please discuss any medication at the time of booking. Please ensure all medication is clearly marked with your dog's name, type of medication, strength and dose rate. Details of any pre-existing conditions MUST be disclosed at the time of booking.VACCINATIONS etc.
ALL dogs MUST be vaccinated against Distemper, Hepatitis, Leptospirosis & Parvovirus and a current veterinary certificate to verify this has been done WITHIN THE LAST 12 MONTHS produced before or at the time of booking in. No dog(s) can be admitted to the kennels without a current veterinary certificate.

ALL dogs need to be given flea and worm prevention medication every 3 months and you will need to supply evidence that this has been done during that period before bringing your dog(s) to stay with us. Whilst Canine Infectious Tracheobronchitis (Kennel Cough) vaccination is strongly recommended, it is left up to individual choice. However, no liability can be accepted for non-vaccinated dogs contracting Kennel Cough whilst in our care.

PLEASE NOTE DO NOT have your dog(s) vaccinated against Kennel Cough immediately prior to bringing your dog(s) into kennels. This is a live vaccine and, as such, can actually bring Kennel Cough into the kennels. Please have your dog(s) vaccinated AT LEAST 2 weeks prior to coming to kennels.WE RESERVE THE RIGHT TO REFUSE ADMISSION TO ANY DOGS, WHETHER HAVING BOOKED OR NOT, IF THEY HAVE HAD A KENNEL COUGH VACCINATION WITHIN A 2 WEEK PERIOD PRIOR TO ADMISSION.

VET We have our own vet but prefer to use your vet where appropriate. All dogs are insured up to a set amount against veterinary fees. This does not include treatment costs for any pre-existing conditions.
————————-
DAILY BOARDING CHARGES

A £20.00 PER DOG BOOKING FEE MUST BE PAID IN ORDER TO SECURE A BOOKING, WHICH WILL BE DEDUCTED FROM THE INVOICE. THIS IS NON-REFUNDABLE IN THE EVENT OF CANCELLATION OR FAILURE TO ARRIVE.

Boarding fees are charged per day including the day of arrival, irrespective of arrival time. No charge will be made for the checking out day providing it is before 10.30am. Dogs collected after 10.30am will be charged at full rate for that day.

Due to bank charges, and to keep our costs down, we do not accept debit or credit cards or cheques and payment must be made IN CASH at the time of checking out.

We are not licenced for 'DOGGYDAY CARE' and our minimum charge is for 2 days boarding, irrespective of whether dogs are collected early.
STANDARD KENNEL ACCOMMODATION
£ 15.00 per dog per day (2 days minimum)

All of our kennels have attached outside covered runs, enabling dogs to go in and out at will during the day.
10% reduction for 2 dogs sharing a kennel
15% reduction for 3 dogs sharing a kennel
DISCOUNTS APPLICABLE ONLY ON DOGS BOARDING FOR 3 DAYS OR MORE

KENNEL HEATING IS PROVIDED FREE OF CHARGE.

PREMIER ACCOMMODATION
£ 15.00 per dog per day (2 days minimum).

Built to the highest specification, our Premier Kennels are for those who want that extra special accommodation for their 'best friend(s)'. Individually thermostatically heated & lit 'cabin style' accommodation with individual attached outside covered runs, giving your dog(s) the freedom to go in and out at will during the day. These kennels are ideal for dogs who may be timid or not having been in kennels before. 
10% reduction for 2 dogs sharing a kennel
15% reduction for 3 dogs sharing a kennel
DISCOUNTS APPLICABLE ONLY ON DOGS BOARDING FOR 3 DAYS OR MORE
————————-
OUR SERVICES
We treat all dogs as individuals and endeavour to make their stay with us as enjoyable, healthy and as stimulating as possible.Dogs are exercised regularly and, in addition to walking, we give them regular free running and playtime in our fenced-in fields. We interact where possible, by throwing or kicking a ball, playing 'tuggy' or whatever your dog enjoys.


Fully fenced-in field for free running & playing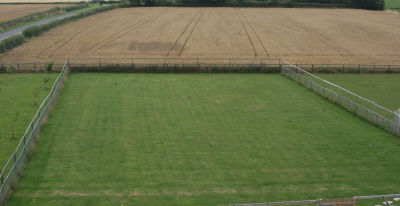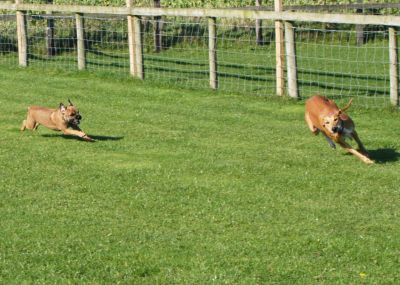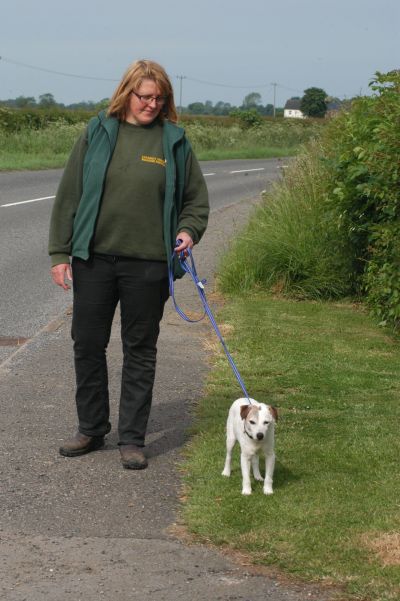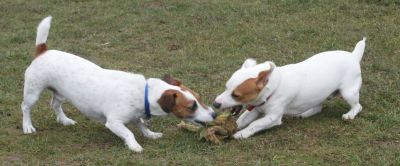 We cater for dogs with special feeding and medication needs and this is all part of our service.We want you to enjoy your holiday or break in the knowledge that your dog is in good hands and will be cared for as we care for our own!Should you have any special requests please ask and we shall do our best to help.

————————-
LOCATION / OPENING TIMES
We are situated on the B1195, on the edge of the village of Great Steeping.Great Steeping is situated 3 miles from Spilsby, through the village of Halton Holegate and heading towards Firsby.Lindsey House is the second property after Great Steeping Primary School.
HOURS OF BUSINESS

KENNEL VIEWING TIMES
(By appointment) MONDAY – SATURDAY:
9.30 am – 11.15 am and 3.00 pm. – 4.30 pm

SUNDAY:
9.30 am – 11.15 am
—————
DROPPING-OFF/COLLECTION TIMES DUE TO COVID 19 THIS IS CURRENTLY BY TIMED APPOINTMENT ONLY IN ORDER TO ADHERE TO STRICT SOCIAL DISTANCING MEASURES
MONDAY – SATURDAY:
9.15am – 11.15am
3.00pm – 5.00pm

SUNDAY:
9.15am – 11.15am

THE ABOVE ARE OUR LICENCED OPENING HOURS AND WE ADHERE TO THESE VERY STRICTLY.

LINDSEY HOUSE BOARDING KENNELS
GREAT STEEPING
SPILSBY
LINCOLNSHIRE
PE23 5QA
TEL: 01754 830478
————————————————