IRISH & DUTCH CHAMPION LADY MADONNA AT FLIXTONIA
26/05/97 – 13/07/09
Fredmarkens Karat (Imp. Sweden) x Hejadallens Mimmi (Imp. Sweden)
The First Irish Champion Hamiltonstövare Bitch in the World
World Winners Title 2003 & 2004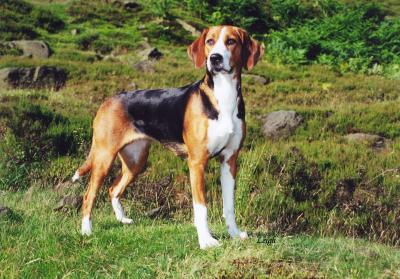 One of the most outstanding bitches in the U.K., 'Molly' was Top Bitch 1999 and 2000. She was not shown much during 2001 due to the 'foot and mouth' crisis which swept across England. More or less retired from showing in 2002 at the age of 5 with the exception of being shown in Ireland and abroad plus the odd Championship show in England. She has 8 C.A.C.I.B's and 3 C.A.C's in addition to her numerous Best Bitch and Best Of Breed awards. She gained her Irish Champion title in 2004, making her the first Hamilton bitch in the world to have the title bestowed on her. In November 2004 she gained her Dutch title, making her the first ever dual title holder.
Sadly MOLLY passed away on 13th July 2009, leaving us all heartbroken but with some wonderful memories of her life with us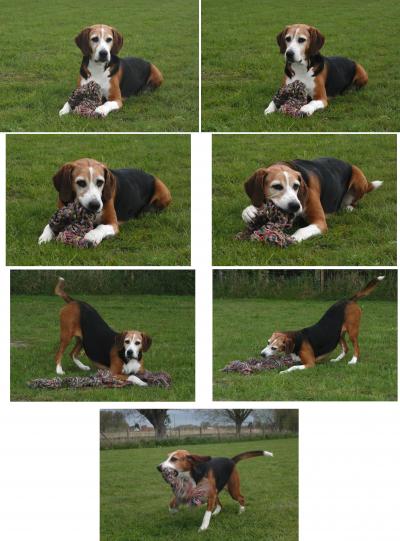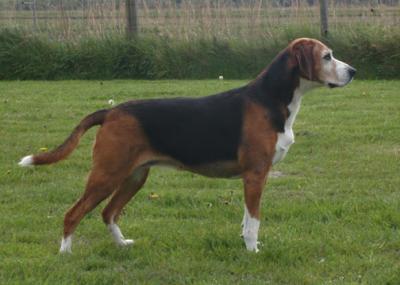 Molly missed nothing!
BUT SADLY WE ALL MISS MOLLY!!
THERE ARE OTHER PHOTOS OF MOLLY ON OUR 'PHOTO GALLERY' PAGE